Cabin and a temporary home that can be built in different sizes. This version comes fully insulated but remains fully flexible in terms of the combination of glass doors, regular doors, number of insulated walls etc.
Specifications:  Living room, Insulated w Bath & Toilet
Size: 30 sq. m. / 323 sq.  ft.
Year: summer 2018
Location: Refshaleøen, Copenhagen, Denmark
Gallery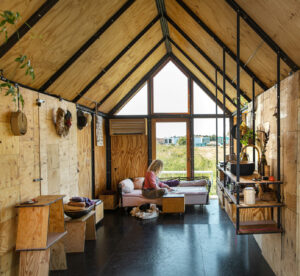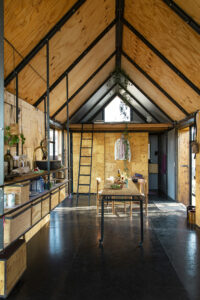 Press and publications / Selected
Plaza Kvinna 6/2022